Find an Expert Guide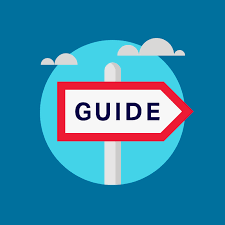 Perhaps you don't even know what your professional strengths, preferences, and limitations are yet. That's fine, too. Either way, it's not advisable to tackle the research of hundreds of business opportunities on your own. (That's why you won't find a "how-to" manual for accomplishing such a feat in this blog.) Instead, allow us to direct you to those who are uniquely qualified to help you!
They are called Franchise Consultants - professionals who assess the needs of entrepreneurial candidates, research opportunities that connect best with their candidate's specific characteristics, and present a list of qualified prospects for consideration. What is great about utilizing the expertise of a Franchise Consultant is that it costs candidates absolutely nothing. When candidates become franchise owners, the Franchise Consultant is paid by the franchisors. There is also no additional cost to the candidate in obtaining the franchise business when using a Franchise Consultant. It's truly a win-win situation on every level.
"We are changing lives by introducing people to business ownership," explained Visconti.
The reason Franchise Consultants enjoy such a great success rate, according to Visconti, is that they are great listeners. "Each candidate has different needs, goals, and aspirations," she said. Besides being a great listener, compassion is another important trait for an effective Franchise Consultant. Visconti continued, "You are working with people who are going to be in transition. Owning a franchise for the first time is a big step."
By spending so much time working with a candidate, a Franchise Consultant can often get to know the candidate even better than the candidate knows him/herself. It is not uncommon for a Franchise Consultant to introduce a candidate to a brand the candidate would not have normally considered.
"Keep an open mind; A brand you may think is perfect for you might not be the right business model for you," stated Visconti, who serves as an advisory board member and committee member on several IFA initiatives, including the Diversity Board and VetFran.
So how does a Franchise Consultant help a candidate? It's a multi-step process where the Franchise Consultant engages in numerous conversations with a candidate to learn what their true passion is. They delve deeply into the candidate's likes and dislikes. For example, does the candidate want to have a big staff, or would she prefer to be a one-woman show? Are flexible hours important, or is a set schedule part of their future picture? Does he dream of manning a storefront, or is being on the road and going to the customer more appealing?
"The Franchise Consultant helps candidates look inward and find out what excites them, what motivates them," Visconti explained. Franchise Consultants then help candidates zero in on a few brands that are ideally suited to them. Even after a candidate makes a final decision and chooses the right business opportunity, the role of the Franchise Consultant is hardly over. The Franchise Consultant can help the candidate find financing and serve as a coach through the due diligence process. Most importantly, the Franchise Consultant helps facilitate a relationship between the candidate and franchisor. While the decisions to choose and own a franchise are the sole actions of the candidate, the information the Franchise Consultant provides is of enormous educational value.
There is a lot of hand-holding that the Franchise Consultant provides throughout the due diligence process. "Fears will come up. It's natural. But moving forward despite fears that come up is what makes the difference," explained Visconti. "You have that excitement and fear. The true entrepreneur feels the fear but takes a baby step and moves forward. It means you just don't stop when fear sneaks up on you."