About NValuable Franchise Consulting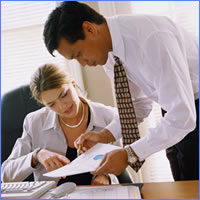 We are a full service franchise consulting and development firm with extensive experience in the franchise industry. Our consultation process is a proven method of helping others identify and research franchise opportunities that present a true opportunity for success for our clients and their target markets.
With over 2,800 franchise concepts available in the United States alone searching for the right franchise can be a daunting task. In addition not all franchises are created equally and even the top rated franchises are not always the best fit for all individuals. Our process takes a close look at your goals, experience, strengths, weaknesses, desired lifestyle and more to help you find the opportunities that present a realistic opportunity for long term success and happiness.
With so many franchise opportunities available today it is much easier to choose the wrong franchise than the right one. Our team of professionals has decades of experience in franchising. We've owned franchises, we've helped build franchises and we have helped entrepreneurs just like you achieve success in franchising - and we are here to help you!
Get started today. Request your Free Franchise Consultation now!
Click Here
Testimonials

"Nancy is very professional and easy to work with. I appreciate her knowledge of our brand and her willingness to jump in and learn even more."
— Heidi Morrissey, VP Marketing / Sales, Kitchen Tune-Up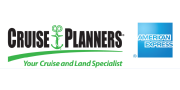 "What I was impressed by most of all is how well Nancy really knew what her clients wanted and what they were thinking every step of the way. She was always engaged in her clients progress, which is rare for some Franchise consultants."
— Tony Bello, Franchise Sales Specialist, Cruise Planners / American Express
"I found that working with Nancy Williams / Nvaluable Franchise Consulting, easy and the best call I ever made! I had been job searching for a while when I decided to change my course a bit and go into business ownership for myself. For many years I had considered the idea of purchasing a franchise, but I thought it was way out of my price range and had no idea how to do it. I had recently seen one of NValuable's ad's on Facebook it said something like "You can own a franchise business for as low as $$XXX, Ask me how"...so I did! I asked her HOW... along with who, what, when, where and how much...! She promptly sent me several franchise options in my price range, she was honest about what she knew of the businesses. Upon investigation and discussion with my family we decided to go with Cruise Planner an American Express Travel business. Although I am still at the VERY beginning stages of the business I am VERY happy and excited with this decision. Nancy Williams has helped me change my life and head in an entirely new direction...towards independence, wealth and freedom! She also continues to provide me with support by following up, sending relevant articles to me and just being a friend!"
— Jeannine Jones and Anise Jones, Cruise Planners Travel Specialists

"Over the past 3-5 months Nancy Williams helped me find the perfect business opportunity that really fit my personality and my busy schedule. Throughout the entire process she was very patient, pleasant and always encouraged me to take my time in making my final decision, and make sure that this is something that I want to do. Nancy has a very positive attitude and is a great communicator. Nancy also has a great ability to really understand both parties in the negotiation process and come up with compromises that both parties will agree to."
— Stanley B, SPB Vending LLC, a Karma Box Franchise
Speaker One Sheet